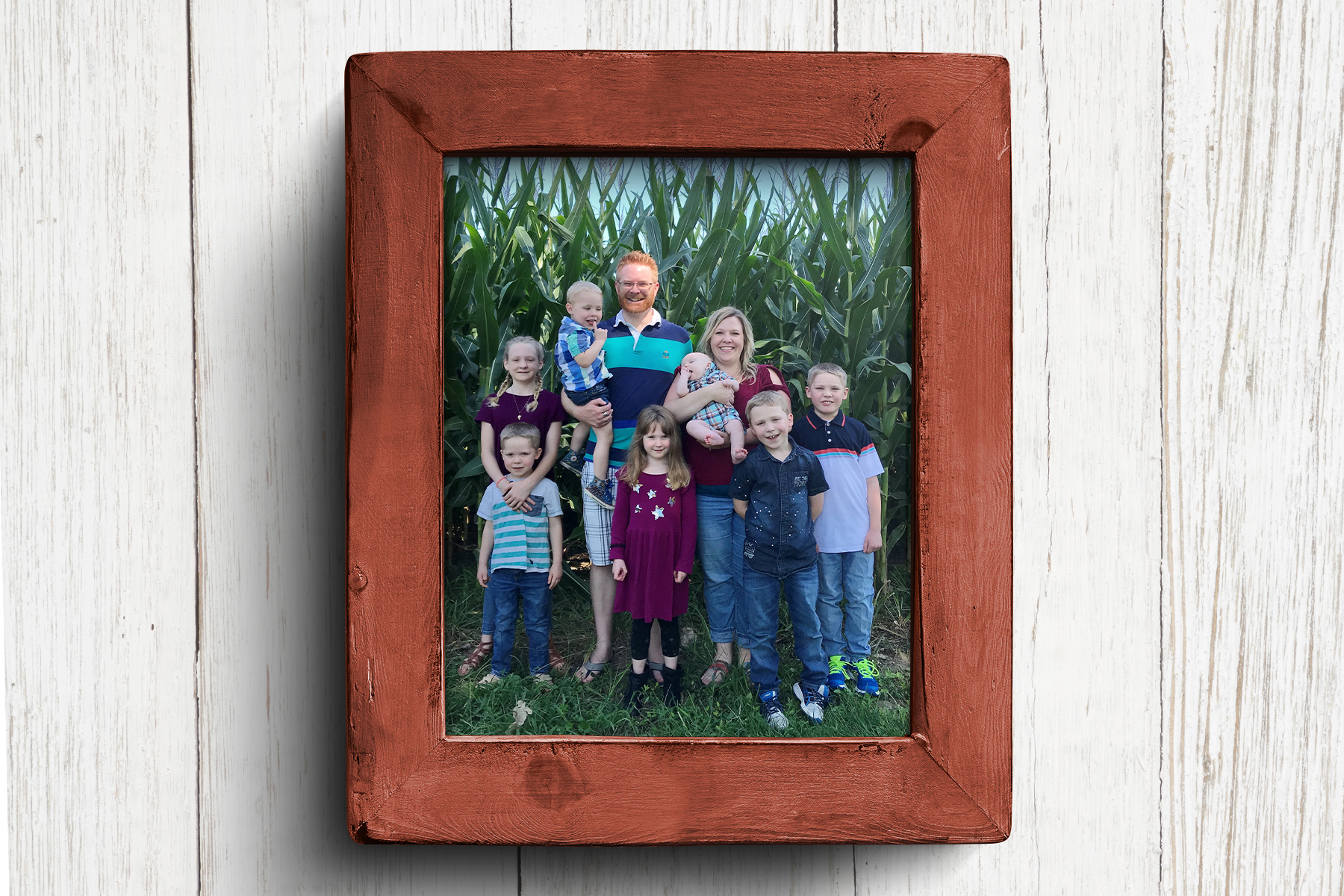 Rural Home Missionary Association
The Walstons are a large family of nine from the big, beautiful state of Texas. Although the big cities of Texas are filled with wonderful people and attractions, Jarod & Cassandra are grateful to have grown up in small towns. They both experienced God's gracious salvation through faith in Jesus Christ at an early age. They met while attending Wayland Baptist University in Plainview, TX, and have been happily married since June 4, 2005.
God confirmed His calling for the Walstons to minister to people in rural America while Jarod was earning his ThM (2011) at Dallas Theological Seminary. In March 2011, they joined RHMA, seeing that their passion and mission for the small, rural areas were aligned and that a partnership would be beneficial for God's kingdom work in rural America.
In July 2012, the Walstons began their first full-time ministry at a country church in Reddington, NE. Since August 2016, they have been serving at Chesterfield Bible Church in the village of Chesterfield, IL.
Jarod is currently working on his D.Min. degree at DTS to sharpen his skills as a rural small church pastor.
"What inspires us to do what we do is God's heart for people in small, rural places. What man may see as small and insignificant, God sees as valuable and worthwhile."